Noémi Szécsi's first book, The Finno-Ugrian Vampire,
was voted the Best Book in Hungary in 2011. Her second novel was Hungarian winner of the 2009 European Union Prize for Literature. Author of four novels, she was awarded the state decoration 'Jo´zsef Attila di´j' for her literary achievements. The book is translated from the Hungarian by Professor Peter Sherwood.
An entertaining story of a Budapest vampire dynasty. Jerne Voltampere's Grandmother doesn't look her age, but she is 284 years old. She looks like a young woman. No wonder, as every night she sucks the blood of assorted men. She is a vampire and wants her grandchild to follow the family tradition.
Her Granddaughter, Jerne has just returned to Budapest after a posh education at an English college, Winterwood. Reincarnations of the Bronte sisters taught her to write fairy tales. Jerne writes children's books, but they are considered too bloody to be published. Her Grandmother is adamant: Jerne will have to give up her literary ambitions and become a vampire. In the meanwhile, she takes an undemanding job as an editor. But the married couple who run the publishing house behave more and more suspiciously.
This is a story of a death and the afterlife told by a witty and irresistible narrator. The first Budapest vampire story from the home country of Béla Lugosi.
"younger generation, writers such as Noémi Szécsi, are reacquainting themselves with the principle of entertaining the reader" Tibor Fischer
"a linguistic tour-de-force and play on myths" - Rosie Goldsmith, BBC journalist and presenter of Crossing Continents
"Noémi Szécsi is at the heart of the new generation of Hungarian authors" - Goodreads.com
Noémi Szécsi (b. 1976) is the author of four books, two of which are novels, and two non-fiction. Her debut novel, The Finno-Ugrian Vampire (Finnugor vámpír, 2002), first brought her to the attention of the public and critics, and was in 2011 the best selling book in Hungary. Her second novel, the spirited Communist Monte Cristo (Kommunista Monte Cristo, 2006), presents the history of Hungary from the dissolution of the Austro-Hungarian Monarchy in 1919 to the aftermath of the anti-Communist uprising in1956 through the fate of the author's great-grandfather as seen through the eyes of his son Sanyi, a vegetarian butcher and communist. It was awarded the European Literary Prize in 2009. The author was 13 at the time of the end of communism in Hungary in 1989, and was confused - had everything she had been told as a child at school a lie? The book was her exploration of these feelings.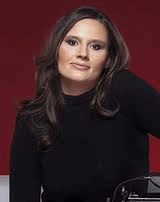 To read an extract of this title click here
Price: US $14.95 / CAN $ 16.50
Format: Original Paperback
ISBN: 978-0-7145-3155-7 (print) ISBN: 978-0-7145-2330-9 (ebook)
Fiction Publication: May 2013